PEST CONTROL SINGAPORE
Protect Pest Control is one of the most respected pest control companies in Singapore. We specialize in both commercial and residential pest control islandwide. This includes fast and effective pest removal and pest analysis tactics developed and refined over 30 years. Locally operated, Protect Pest Control's NEA-licensed pest experts have safeguarded commercial businesses and residential homes throughout Singapore for decades.
Regardless of how large or small your infestation is, our team of pest exterminators are knowledgeable and experienced problem solvers who have tackled every infestation imaginable. From rats to bugs, we assess each situation individually, devising an environmentally-safe removal solution that leaves as small of a footprint as possible. Scroll down to learn more about how the Protect Pest Controllers target and exterminate the most common pests in Singapore!
Contact Us NOW
Our Pest Control Expertise
SINGAPORE PEST CONTROL COMPANY
We have built a reputation of being one of the pest control companies in Singapore that provide excellent pest control services at an affordable price. Our team does not believe in overcharging our customers as we value every single request that comes through our door. While our mission is to solve each and every one of our customers' pest problems, we do not want anybody to feel that enaging pest control services is a once-in-a-lifetime affair. Everyone should get access to reliable and affordable pest control in Singapore. We love what we do and it brings us great joy seeing our customers pleased with our pest control services. This motivates us to achieve 100% satisfaction for all our projects.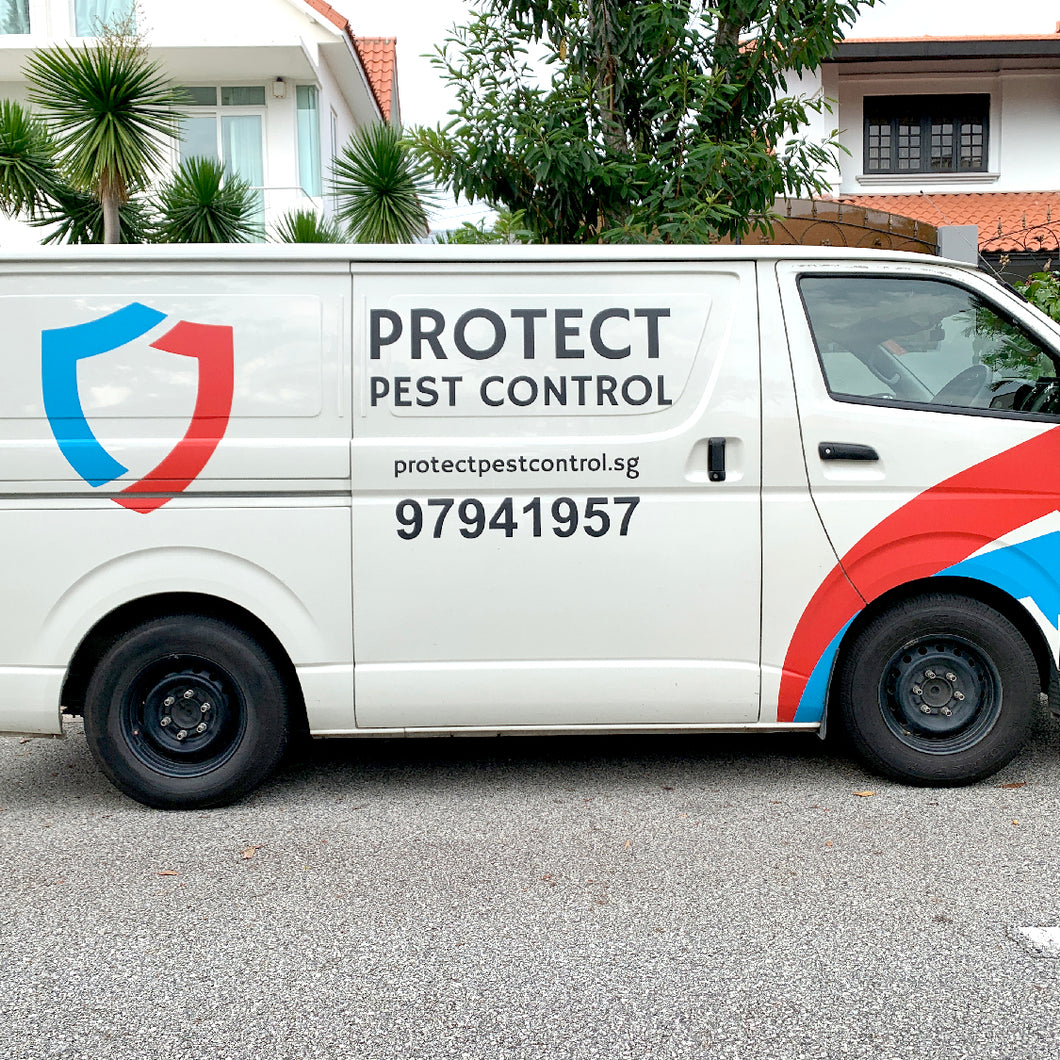 Bed Bugs Treatment
Thank you Protect Pest Control for the thorough bed bug treatment process; checking all the beds, small openings, corners of the room, and every furniture. The workers were friendly too, explaining in detail on what to do before the treatment and after the treatment to ensure none of these pesky beg bugs continue to linger or hide.

Thank you once again! :)

Adlee
Bed Bugs Treatment
Fast and efficient. Thank you!

Suhaila
Commercial Pest Control
Thank you for the fast response in dealing with the rat problem at my restaurant. Highly recommended!

Marcus
Bed Bugs Treatment
Friendly workers and they worked all out to remove the annoying bed bugs. They paid attention to very small details like checking onto crevices, hinges, corners of the bed tables sofas. Very professional workers. Thank you Protect Pest Control.

Nora
Bed Bugs Treatment
Good in the service , and settle my bed bug matter in my house for me.

Jeff Lin
Cockroaches Pest Control
Managed to get rid of the cockroach infestation. Haven't seen any more of the bugs around.

Christine